RENOVATIONS COMPANY IN CALGARY
TELEPHONE: (403) 909 5592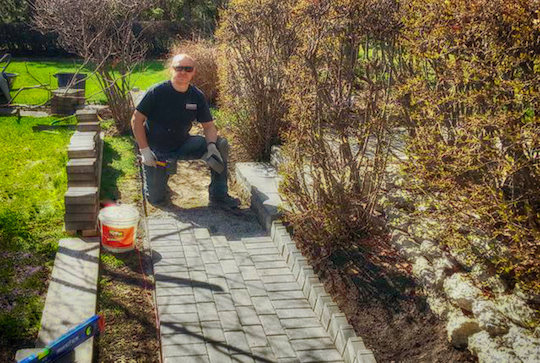 Serghei Casap, the owner of one of the most popular renovations company in Calgary specializing in exterior and interior renovations, has been in the renovation business for over 25 years. Working and managing renovation projects in countries throughout Europe, he decided to move to Canada in 2002 and open his own renovation company where he would apply his experience and trade secrets learned from working on home renovations. After 4 successful years operating a renovation company for interior and exterior jobs in Montreal, QC, it was time to expand and introduce Calgary to those who know what renovation means. After just a year, dedication to a job well done got him invited to work and share his renovation knowledge for the TV show Remodel It!, which is about interior and exterior renovations in Calgary and surrounding areas. Assisting over a hundred home renovation projects and bringing innovation to the table, yet his most valued accomplishment was making every single customer happy, which to this day is his and our company's goal for any interior or exterior, small or big renovation.
WHY CHOOSE US?
No matter what type of service or design you are looking for, Casap Renovations Ltd. can help by providing you the highest quality of service in the industry, while ensuring you are satisfied with the finished project. Home renovations company has been providing Calgary and the surrounding area with quality reliable renovations solutions since 2003 and with an A+ rating from the Better Business Bureau, Casap is a name you can trust.
LOCALLY OWNED & OPERATED

PROMPT PROJECT COMPLETION

HIGHLY SKILLED CONTRACTORS

PROJECT DESIGN SERVICES

24 HOUR RESPONSE TIME

AFFORDABLE
We would welcome the opportunity to earn your trust and deliver you the best service in the industry. You will love your home and our service. We keep our promises!
"The CasapRenovations were given the task of renovating almost the entire house. We were given excellent, friendly and professional service at every step. Deadlines were met, the workmanship was superb, and the whole process was made as livable as possible. And of course the end result is fantastic, making the house not only more attractive, but also far more functional for our family."

"The CasapRenovations turned our dark, outdated house into a bright and beautiful home. The kitchen is now a wonderful, usable room and has become a comfortable focal point to our family. The craftsmanship and attention to detail throughout the house showcases the artistic skill and talent of the trades people involved in this renovation."

"The CasapRenovations is a perfect company to renew your home. Their expertise at all levels was superb. My home required work from re-wiring through to putting on a new addition and the result is wonderful! They are efficient and expedient, as well as caring and compassionate — a company with heart. I would recommend them to anyone considering a renovation."

"Many thanks for a job well done. My house looks awesome both inside and out — I obviously chose well!"